When it comes to powder coating, it's easy to assume that all powder coatings are created equal, but much like wet paints, there are different types of powder coatings for different applications. This is especially important to take into consideration for the construction industry. If a building component is powder coated, it is important to know that the right kind of powder coating was used to ensure the coating does not chip or degrade over time. A powder coating without the necessary durability can result in exposure of the components metal surface, which can lead to rust and failure.
How powder coating works
Powder coating is made of different kinds of plastics, ranging from acrylic, to polyurethane and polyester. These powdered plastics are mixed with additives and pigments, depending on the intended application and desired color. The mixture is then heated, turning it into a liquid. The next step is an extrusion process where the liquid mixture is cooled and molded into thin solid sheets. The sheets are then broken into smaller pieces and ground into the powder that can be used for powder coating.
Preparation
Some professional powder coating services will put a component through a thorough preparation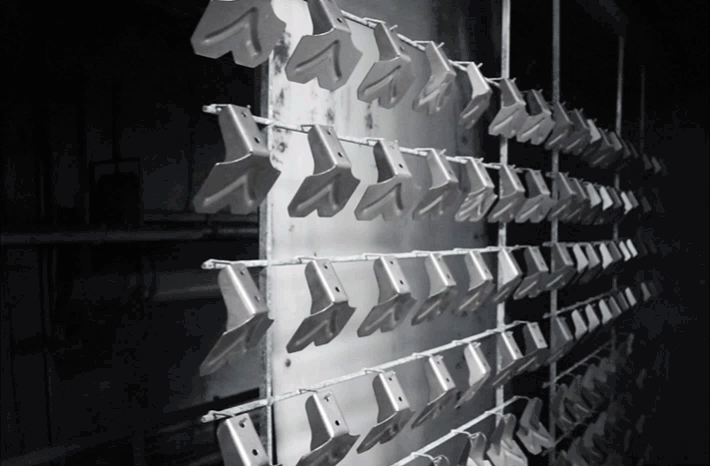 process before applying the powder coating. Levi's steel snow guards are tumbled in ceramic granules. This creates a slight texture on the surface, which allows the powder coating to create a stronger bond. The final step before powder coating is a rinse in order to remove any loose debris.
Application
The powder is applied to metallic parts by first giving it an electric charge. This electric charge is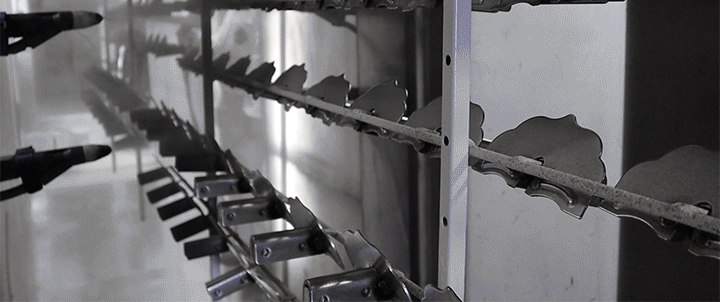 what causes the powder to stick to the part, and allows for a bond to be formed between the metal and the coating. Once the part is completely coated, it is placed into an oven to be cured.
Super Durable Powder Coating
What is the best powder coating for building components exposed to the outdoor elements? The recommended powder coating is called "Super Durable Powder Coating." IFS Coatings, a manufacturer of high grade powder coatings, lists the following advantages of their Super Durable Polyester Powder:
excellent exterior durability
excellent chemical resistance
high impact resistant and flexibility
excellent abrasion resistance
can be formulated over a broad range of color, gloss and special effects
interior and exterior applications
extremely cost effective
meet and exceed AAMA 2604 performance requirements
While there are other types of powder coatings used in various applications such as acrylic, polyurethane and epoxy powder coatings, these do not hold up as well to long term UV and weather exposure.


Disadvantages of Powder Coating?

While powder coating is becoming more widely used for a large variety of items, there are some disadvantages. The main disadvantage of powder coating is that it can be difficult to apply to smaller parts, especially if the parts have hard to reach areas. For this reason, certain building components, such as fasteners, may be wet painted instead of powder coated. Using a wet paint on smaller components ensures a uniform application, which means greater durability.